Ready to share your farm story and find your place as a modern-day farm chick? Then it's time to join Farm + Grow – The Course. 
Everyone in agriculture has a story to share and with this course and 20-page workbook, you will be equipped to share your farm story in your own way. We will tackle fears and objections and identify your goals and audience. You'll walk away with the confidence you need to successfully promote agriculture.
What's included:
The downloadable Farm + Grow workbook
Three small-group coaching sessions
An audit of your social media with suggestions to up your social channels
A group chat to inspire, ask questions and build community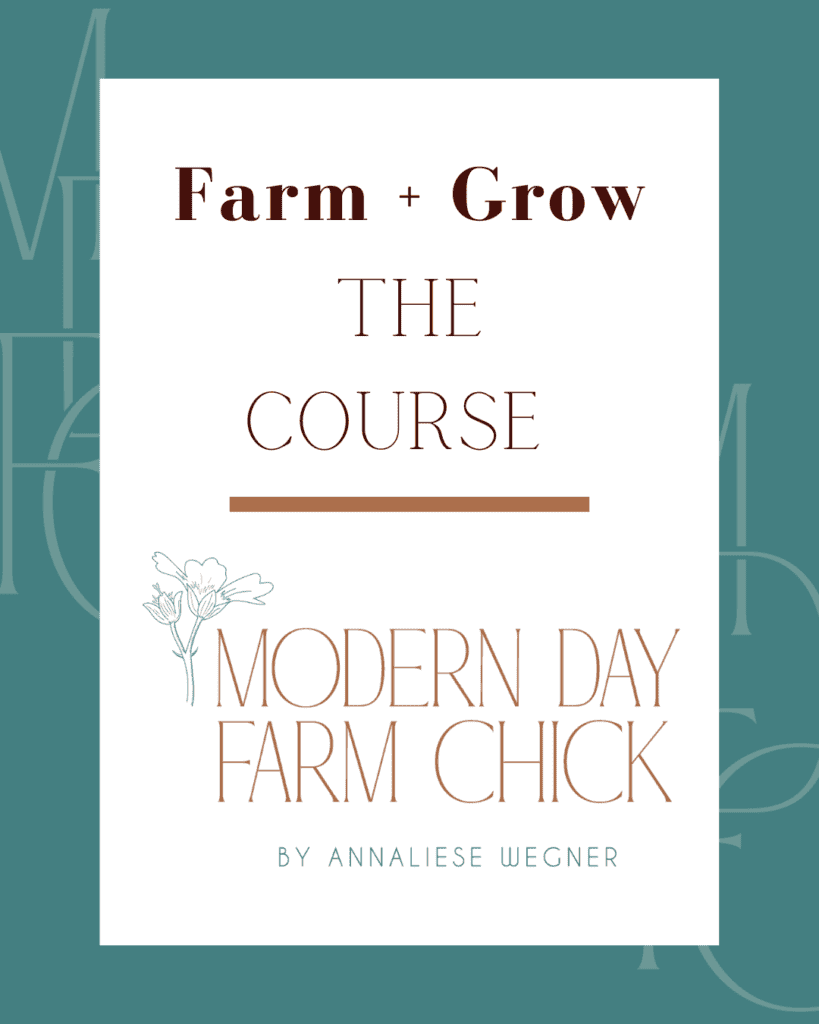 Enrollment for The Course is currently closed.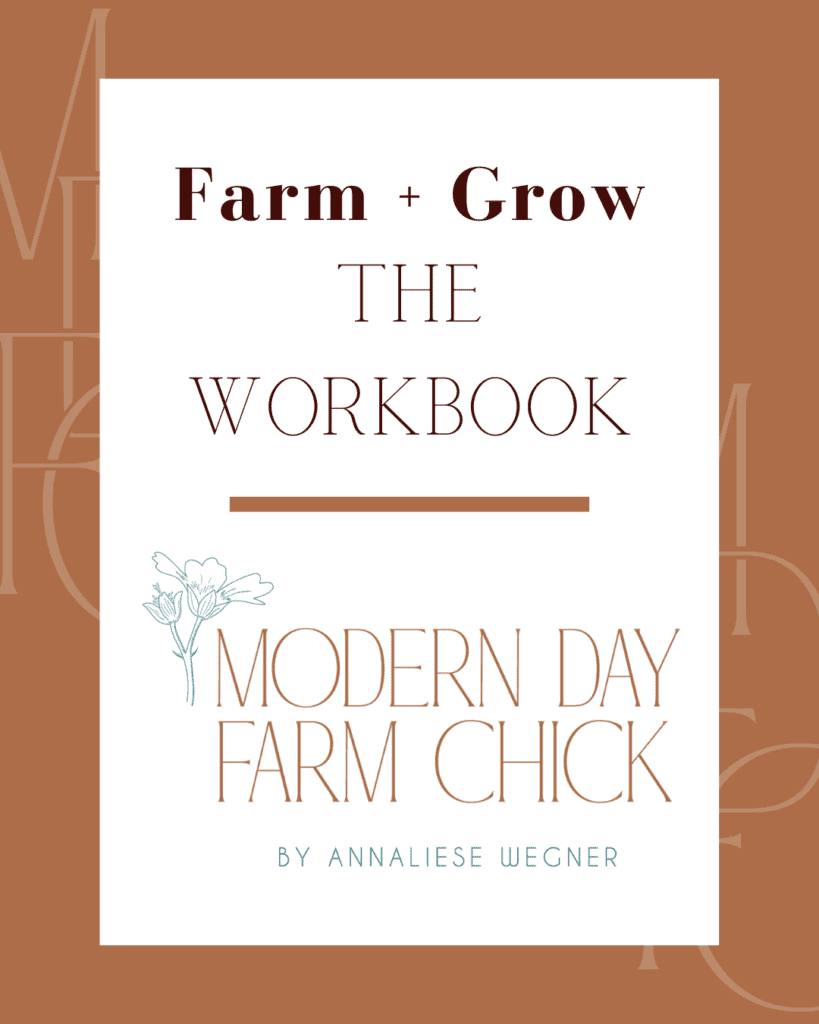 Farm + Grow -
The Workbook
Want to level up when it comes to sharing your farm story? Then you need Farm + Grow – The Workbook. This workbook will walk you through my step-by-step guide to become an advocate. It's the same workbook I guide my Farm + Grow – The Course attendees and you can go through it on your own time. This downloadable will provide guidance and community on your journey to becoming an ag-vocate – whether it's working with elected officials, hosting farm tours or sharing online. This workbook will help you ag-vocate in the way that works best for you.
What's included:
Downloadable e-guide that will bring you courage, clarity, inspiration and purpose; a foundation to share your story; and a way that works for you to advocate for agriculture
Check Out What Others Have to Say:
Where can I even begin saying how awesome this course has been? I was in a spot where I didn't know if sharing my farm story was worth it or if I even had a farm story to share. This course has allowed me to find my story along with finding my authentic self. Sharing your story does not have to mean having a large following— I found my story is more for my local community and the on-farm events I plan to host. Through the Farm & Grow course, I was not only able to find my story, but I was also able to find myself— this course is so much more than learning how to share your story— it's about gaining self-growth and confidence! The bond you create with those who are also in the class is amazing. So much positive feedback and being able to see all of us grow together is pretty cool. If anyone is on the fence, I highly encourage you to take the leap and just do it— take the course! I never thought investing in something I wasn't so sure about was worth it but let me be the first to tell you, investing in yourself or something you are passionate about is 100% worth every penny!! I am beyond happy I took a leap and was involved in the first Farm & Grow course— I wish I could be a part of them all! Looking forward to staying connected with the amazing and successful bunch of women who also chose to invest in themselves and see where this takes us all.
The Farm & Grow course was invaluable, the course content and Annalise's insight were phenomenal, and the community built within our team will last a long time after the course has concluded. Using the strategies from the course I've seen an increased number of followers and engagement on Instagram. For me, Annalise's audit of my Instagram and recommendations are priceless and her words of wisdom have bolstered my confidence to get in front of the camera and do the things that were outside of my comfort zone.
I highly recommend the Farm & Grow course. Annaliese is extremely helpful and knowledgeable when it comes to social media. She doesn't hold back. She gives you her true opinion. She gives step-by-step tips and tricks to help you grow yourself in whatever aspect you are hoping to achieve. She tailored her actions to each of us individually. What I appreciate most is she was genuine with all of us and you could tell she put time and effort into our class. 10/10 would take another class with her. She's fun and I met such great women from this.